BUILT FOR THE FUTURE
Elegant and efficient
McFit Fitness Centre
The McFit gym in Palma, with its clean lines, reflects both the McFit company philosophy and corporate design. It is a project in which great attention has been paid to the choice of building materials, equipment and insulation in order to ensure sustainability. 
About McFit Fitness Centre
The gym was opened in 2010 in the heart of Palma. The location of the studio is strategically favorable, with very good transport connections. In Palma, in addition
to the usual sporting activities such as swimming, hiking or similar, there are two major marathon events held in the capital every year.

THE AREAS
The installations of the modern studio have an area of 1,899 m2.

THE ROOMS
The premises are equipped accordingly – from changing rooms to training equipment. 

Smart Home
The smart home technology was individually adapted to the needs of the properties. Comfortable, safe and energy-efficient. 

STEP BY STEP TO ZERO ENERGY
The studio stands out for its highest standards of energy efficiency, through the use of absolutely modern technology.

Safety First
Reliable protection against burglary in trade and industry is essential. The latest security solutions were at hand in this building. 

INTERIOR FITTINGS
The brand identity as the painful thread of interior design. The bright and open architecture continues in the interior spaces, inside and outside as a holistic unit. Much love for detail, with the best construction quality and perfect design.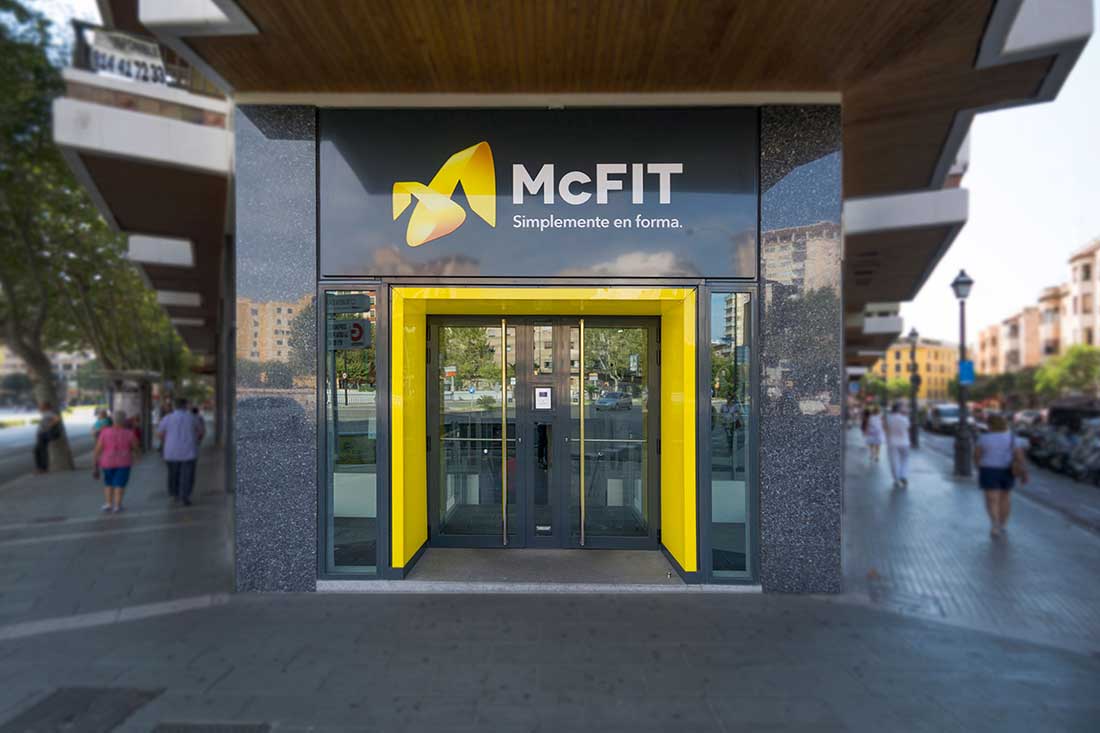 FROM OUTSIDE
Modern facade & individual design
Contemporary architecture with straight lines and high-quality fittings is the hallmarks of this special building. The floors are made of wooden parquet and also of non-slip and elastic flooring, which is especially suitable for intensive training. 
FROM INSIDE
Interior Spaces & corporative identity
When you enter the gym, you realize that the colors, the distribution of the space, the shapes, the furniture and other decorative details are a reflection of McFit's corporate values. The entire space is designed not only to be beautiful and functional, but also to be a corporate strategy to ensure that the message is in line with the brand identity.
"The transparency, cost control and high-quality implementation of our design simply convinced us. The Edificam team went to work with a high know-how level, experience, creativity and passion. We would do it again."
"A number of challenges arose during the construction period, be it legal restrictions, specifications or building services measures. Edificam immediately brought us the corresponding solution proposals. I am very satisfied with the result."
"Thanks to the serious and competent support of Edifcam our real estate project could be successfully completed. We would like to thank you for the courteous service, the fabulous implementation and the friendly cooperation. "
CONTACT
How can we hel you?