BUILT FOR THE FUTURE
Elegant and exclusive

Génova 
The design of the project is based on a modern concept, using technological achievements of the last generation and local natural building materials of the highest quality such as wood and natural stone in combination with glass.
Thanks to its privileged location in the natural environment of the green hills of Génova, a quiet and picturesque residential area at a short distance from the island's capital and everything it has to offer, is located this fantastic villa with a magnificent view of the sea and the whole bay of Palma.

the areas
The two-storey villa with 386 m2 is built on a plot of 1,419 m2.

The rooms
The design villa has a total of 4 bedrooms and six bathrooms.

Smart Home
The smart home technology was individually adapted to the requirements of the property. Comfortable, safe and energy efficient. The smart and flexible radio system networks the building services – without any tangled cables.

Step by step to energy efficiency
The villa stands out due to its highest standards of energy efficiency, through the use of absolutely modern building services. For example, the heat pump feeds both the underfloor heating and the central air conditioning system.

Safety First
Reliable burglary protection in private households is essential. The latest security solutions were implemented in this villa.

Interior fittings
The bright and open architecture is enhanced by the extensive glass fronts, giving the interior of the property a serene atmosphere, with light-flooded rooms and unique views of the surroundings and the sea.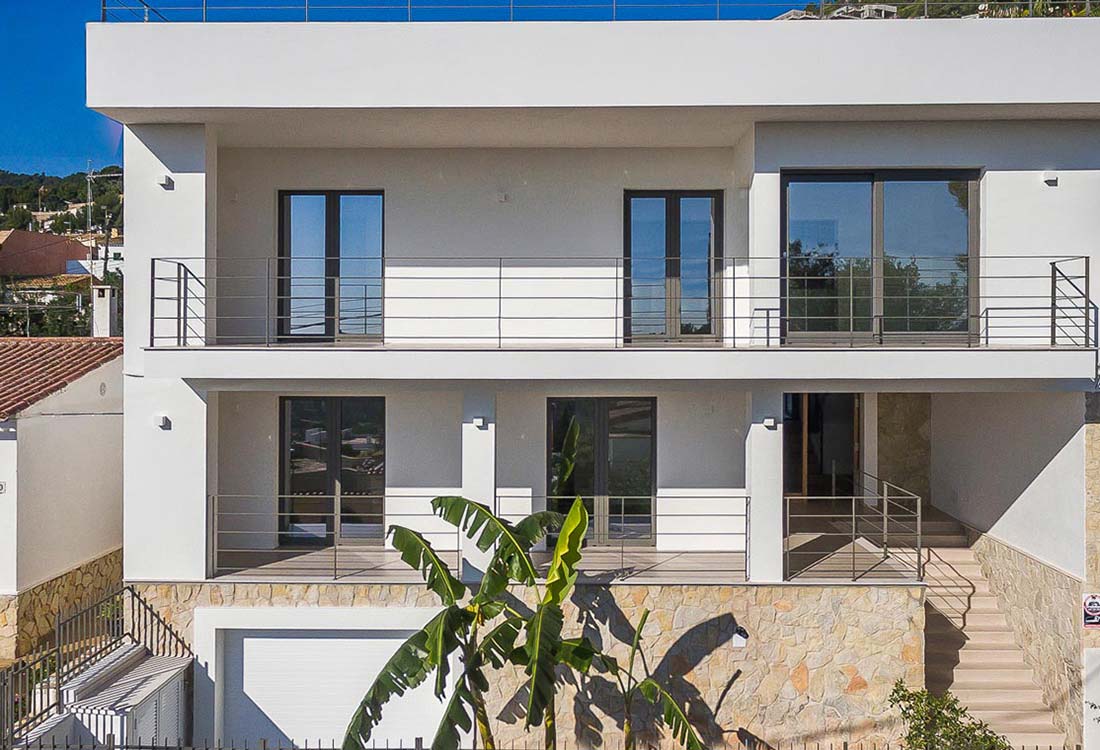 FROM OUTSIDE
Modern facade & individual design
The house has been conceived under a design that combines elements of local tradition with the latest trends, introducing materials and surfaces of the highest quality in rooms where light is reflected in every corner. The house is characterized by modern, white and pure lines, complemented by traditional colors such as wood with character and warmth.
FROM INSIDE
Interior Spaces
& Experience
All interiors have been designed to offer maximum comfort and functionality with continuous and open spaces that allow us to enjoy the proximity of the sea and in some of them sea views.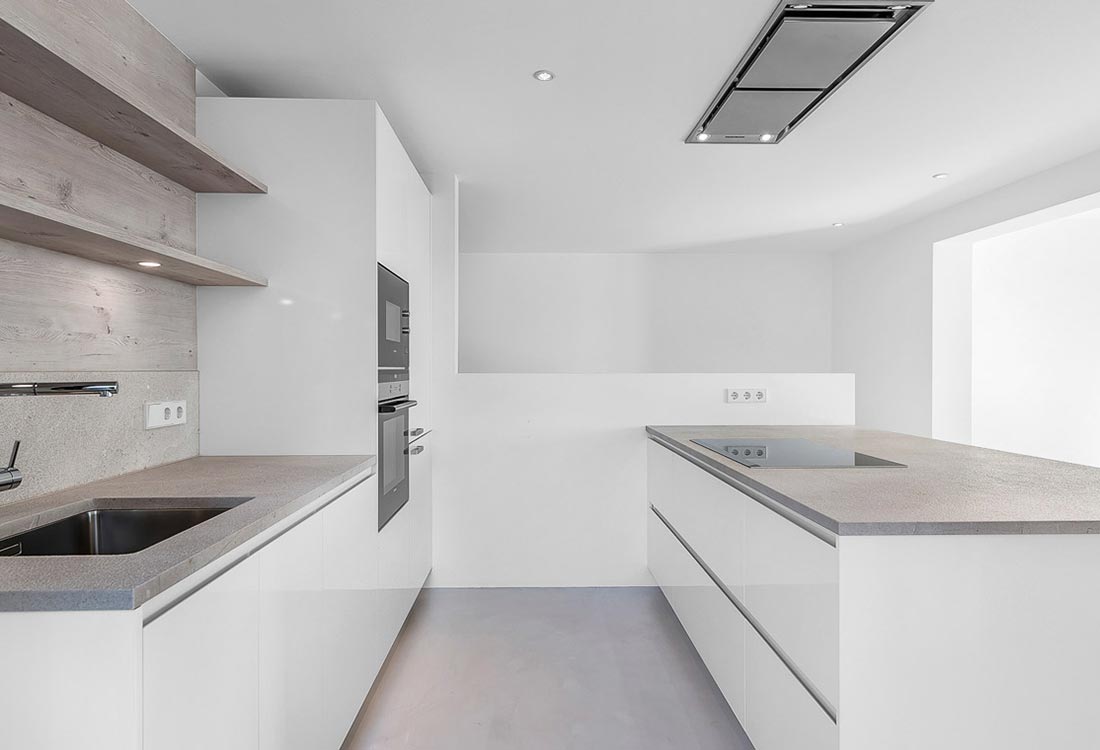 "The transparency, cost control and high-quality implementation of our design simply convinced us. The Edificam team went to work with a high know-how level, experience, creativity and passion. We would do it again."
"A number of challenges arose during the construction period, be it legal restrictions, specifications or building services measures. Edificam immediately brought us the corresponding solution proposals. I am very satisfied with the result."
"Thanks to the serious and competent support of Edifcam our real estate project could be successfully completed. We would like to thank you for the courteous service, the fabulous implementation and the friendly cooperation. "
CONTACT
How can we hel you?