BUILT FOR THE FUTURE
Modern & Traditional
Casa Portixol

This family-friendly, spectacular property with a modern design is located in the noble and quiet area of Santa Ponsa. The entire property exudes an atmosphere of elegant restraint. The successful combination of state-of-the- art technology, an energy pass (class A), traditional Majorcan material mix and the highest quality standards.
The townhouse is located in Portixol, which has become a real insider tip over time. Portixol is a district of Palma
and extends from the Portixol marina along the sea out of town to the next district, Cuidad Jardin.

THE AREAS
On this city plot with a surface of 124 m 2 , was built this bright and modern townhouse with an area of 165 m 2

THE ROOMS
The designer villa has a total of 6 bedrooms, each with a bathroom en suite, a luxury kitchen and bright, open living areas.

Smart Home
The smart home technology was individually adapted to the requirements of the property. Comfortable, safe and energy efficient. The smart and flexible radio system networks the building services – without any tangled cables.

Step by step to energy efficiency
The house stands out due to its highest standards of energy efficiency, through the use of absolutely modern building services. For example, aerothermal energy feeds both the underfloor heating and the central air conditioning system.

Safety First
Reliable burglary protection in private households is essential. The latest security solutions were implemented in this villa.

Interior fittings
The bright and open architecture continues in the interior spaces, inside and outside as a holistic unit. A lot of attention to detail, with the best construction quality and perfect design.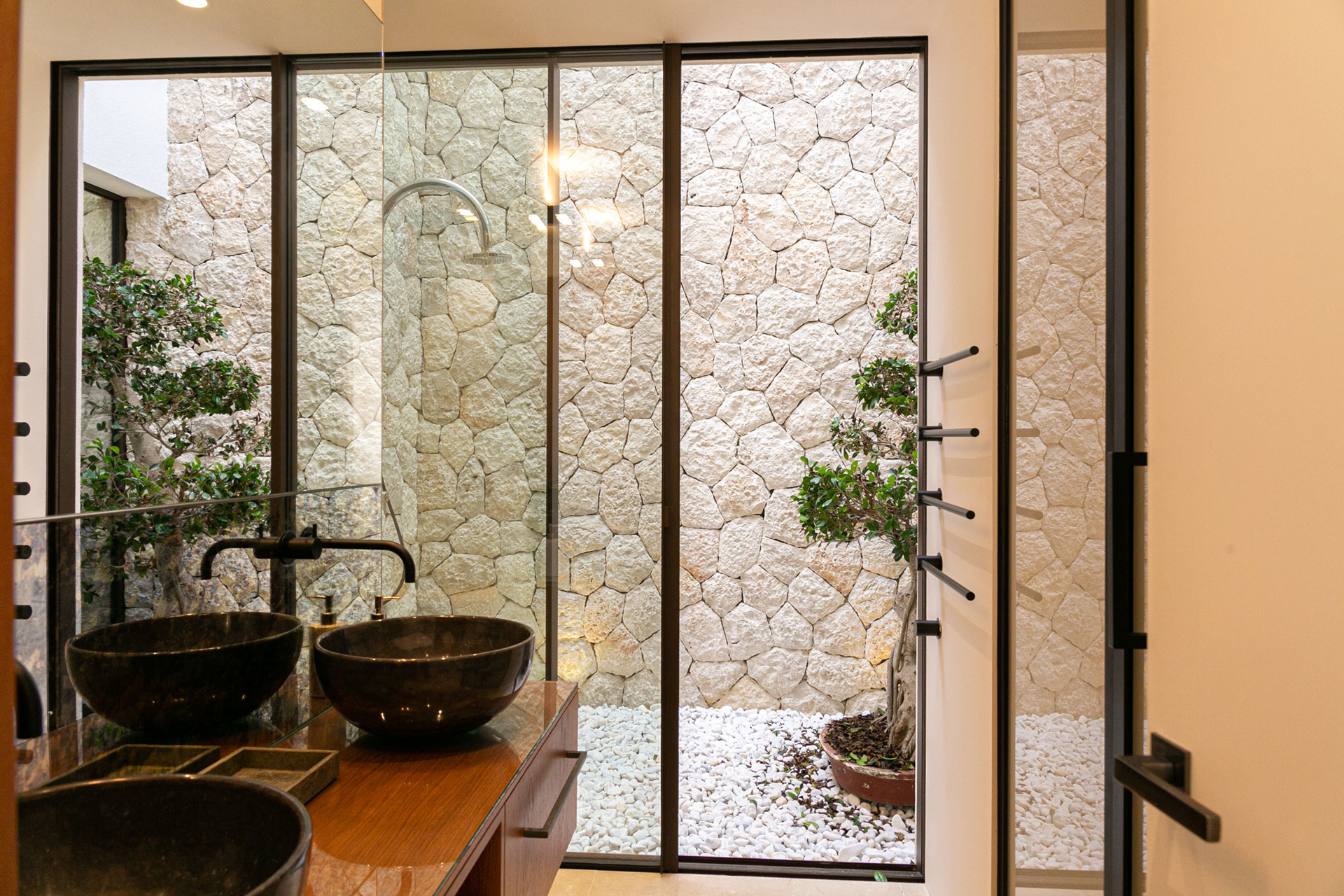 FROM OUTSIDE
Modern facade & individual design
Contemporary architecture with straight lines and high-quality fittings characterizes this special property. Metal and glass elements envelop the structure, inside an additional layer insulates like a third skin. Thus, the new domicile was gradually built in the southwest of Mallorca.
FROM INSIDE
Interior Spaces & Experience
This interior design with lots of bright, warm surfaces and different light sources has a friendly, airy and timelessly homely effect. A well-thought-out interior design with creative accents uniquely staged, with high quality craftsmanship and a feel-good atmosphere.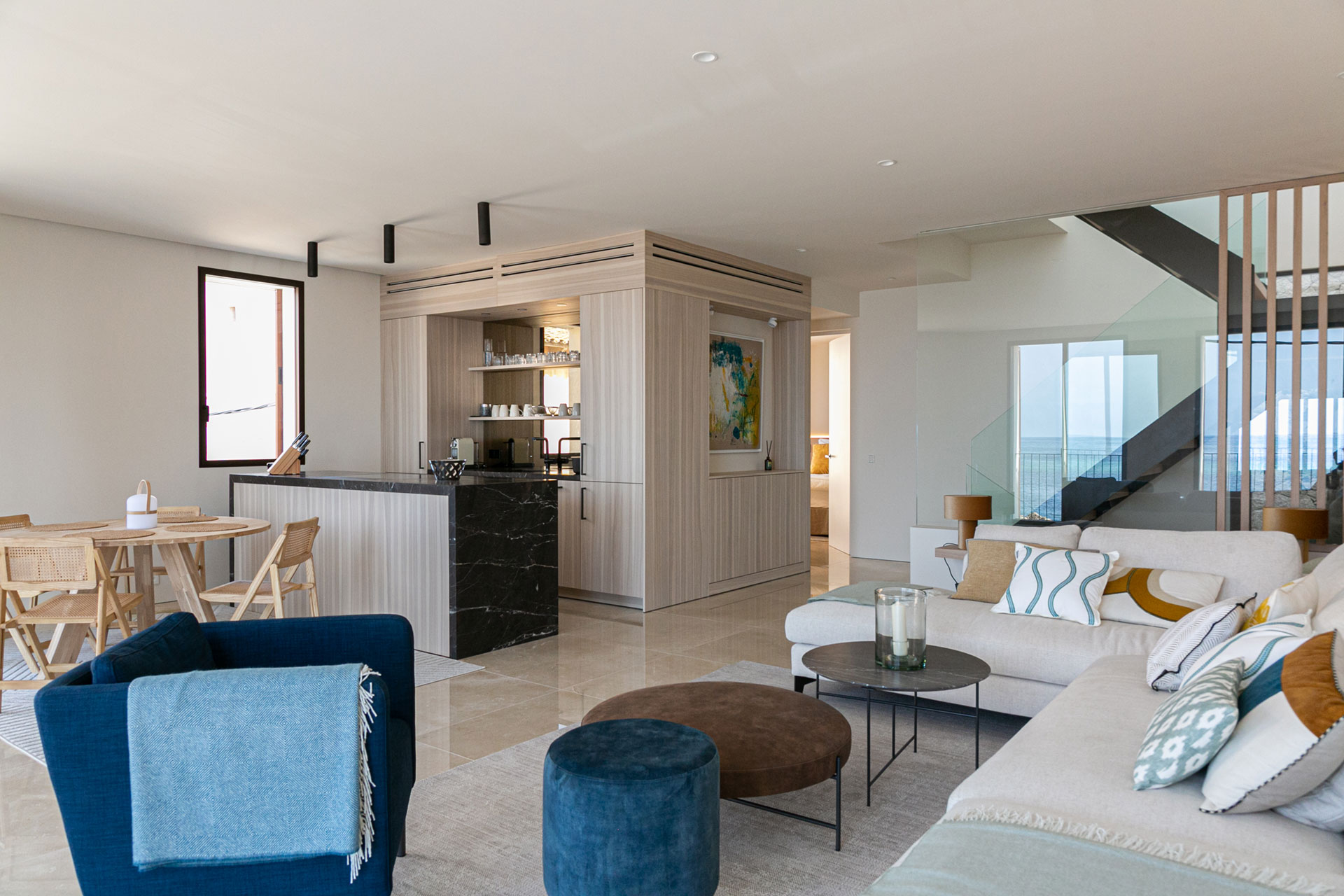 Villa Santa Ponsa V
Umweltverträgliches Bauen
"The transparency, cost control and high-quality implementation of our design simply convinced us. The Edificam team went to work with a high know-how level, experience, creativity and passion. We would do it again."
"A number of challenges arose during the construction period, be it legal restrictions, specifications or building services measures. Edificam immediately brought us the corresponding solution proposals. I am very satisfied with the result."
"Thanks to the serious and competent support of Edifcam our real estate project could be successfully completed. We would like to thank you for the courteous service, the fabulous implementation and the friendly cooperation. "
CONTACT
How can we hel you?